Detox Bath Soak
Regular price

Sale price

$42.00
AS SEEN IN
Rosemary and Juniper Berry – 300G / 10FL OZ
Soothes and unravels tense muscles

Power trio; Epsom, Dead Sea & Pink Himalayan Salt

Helps to combat fatigue, detoxify & boost circulation

Uplifting scents of Eucalyptus & Rosemary
Ingredients

Magnesium Sulphate: Also known as Epsom salt, Magnesium Sulphate can assist in soothing sore muscles, reducing tension, and promoting relaxation. It may also help improve sleep quality.
Rosemary oil: With antioxidant properties, Rosemary Oil can help refresh and invigorate the senses, while also providing a mild warming sensation.
Lavender oil: With soothing and anti-inflammatory properties, lavender oil can help calm irritated skin whilst promoting relaxation and helping calm the mind.
Eucalyptus oil: A cooling, purifying oil that provides relief to irritated or inflamed skin.
Juniper berry oil: Helps to cleanse, purifying and detoxify.

Full ingredient list:

SODIUM CHLORIDE, MARIS SAL, MAGNESIUM SULPHATE, CITRUS BERGAMIA (BERGAMOT), ROSMARINUS OFFICINALIS (ROSEMARY) OIL, LAVANDULA ANGUSTIFOLIA (LAVENDER) OIL, CITRUS LIMONUM (LEMON) OIL, EUCALYPTUS GLOBULUS, JUNIPERUS COMMUNIS (JUNIPER) BERRY OIL *LIMONENE *LINALOOL * CITRAL *GERANIOL *CITRAL *INGREDIENTS INDICATE ALLERGENS PRESENT IN ESSENTIAL OILS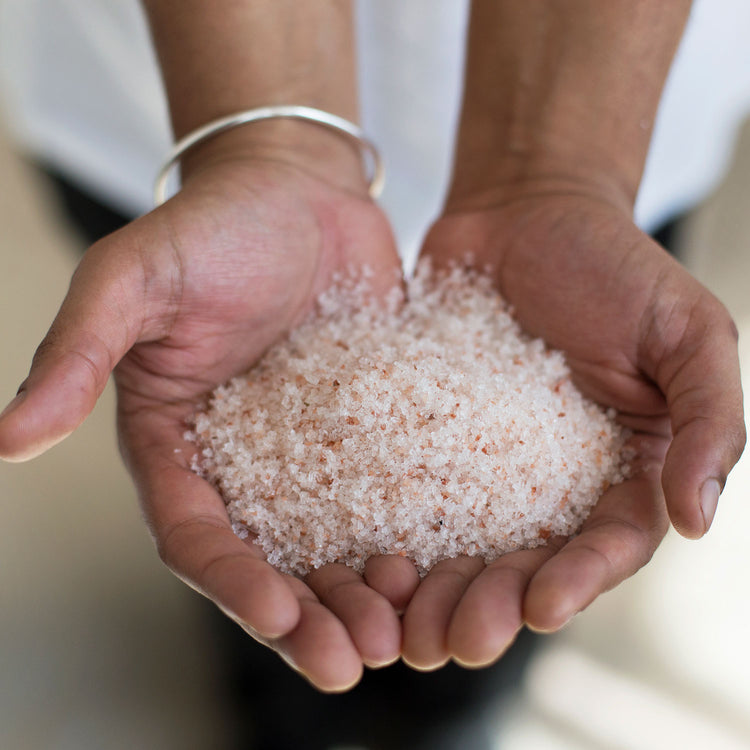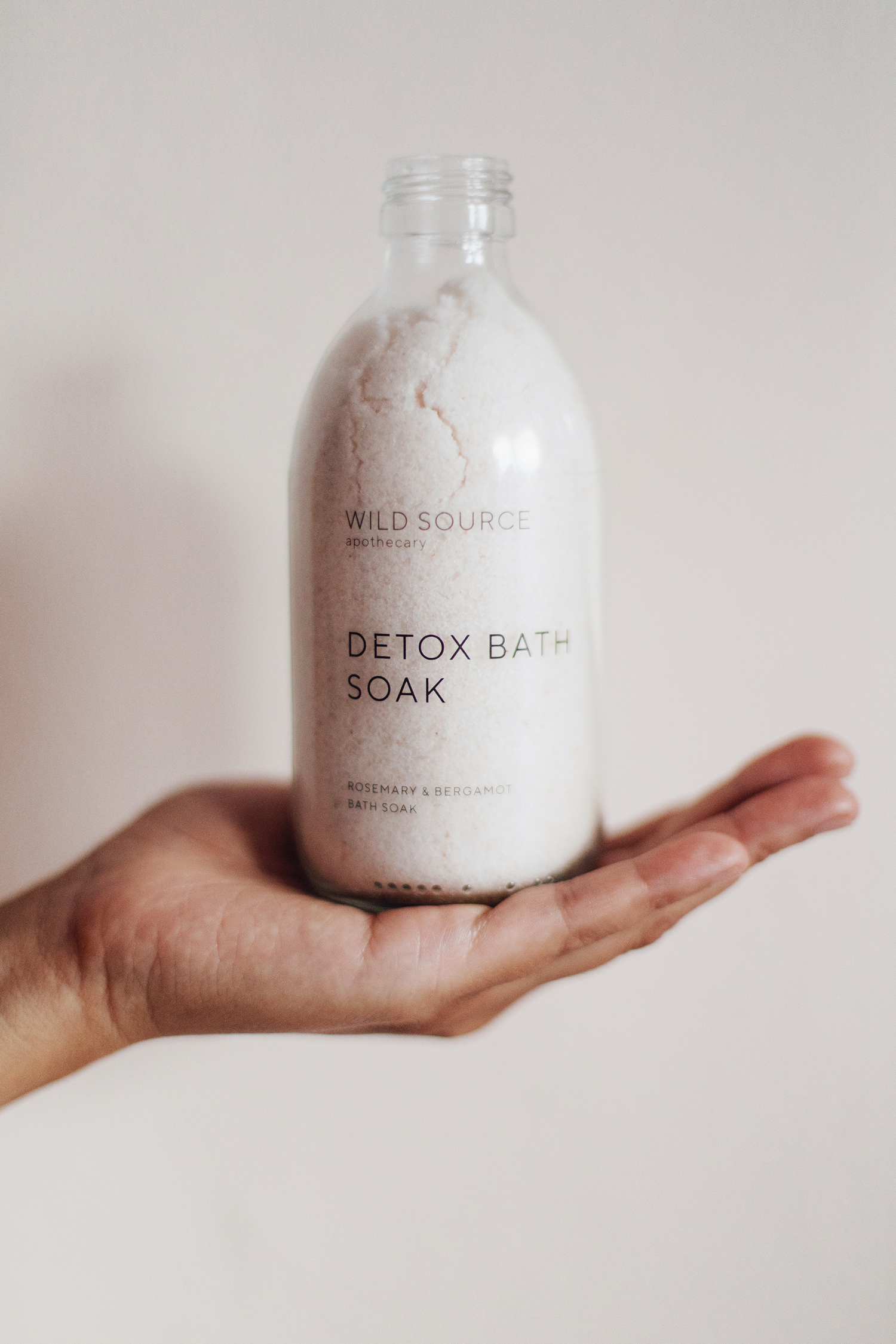 A closer look
Restore your body with this weekly bathing ritual will give your body a much-needed hug, this blend of organic botanicals and salts will unravel tense muscles and soothe your body.
A power trio of Epsom, Dead Sea and Himalayan salts purify, exfoliate and hydrate your skin whilst soothing your body. Rosemary and Juniper work in synergy to detoxify, relax, combat fatigue and instil a sense of calm. Joined by the antioxidant kingpins, Lavender and Eucalyptus Detox Soak will flood your body with feel-good sensations to perk you up mentally and physically. 
Not recommended if you're pregnant or breastfeeding.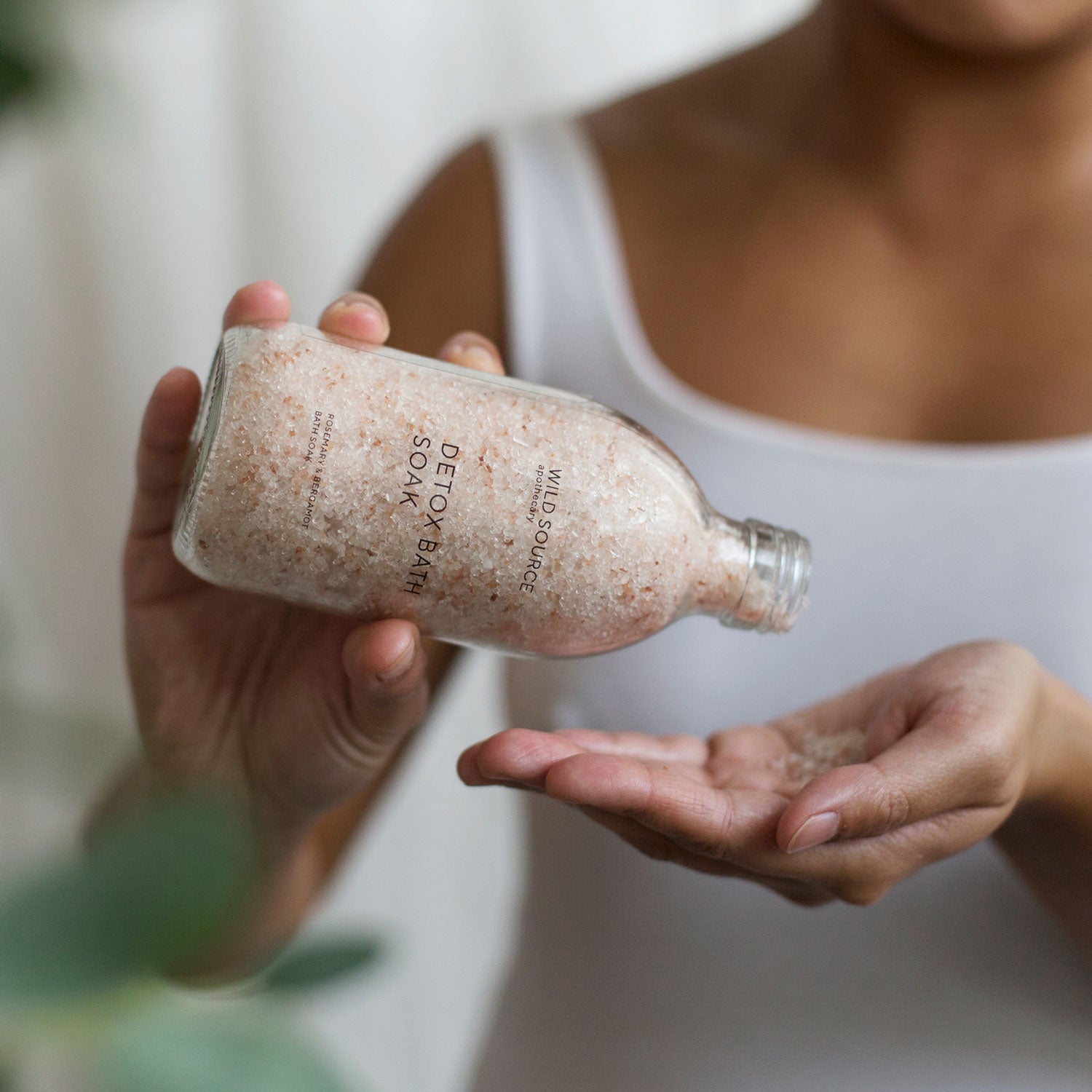 The Ritual
Add a generous handful of salt to warm running water. This is a perfect wind-down ritual for tired bodies in need of a boost. Soak for at least 20 minutes to allow the soak blend to work its magic.
Why Choose Us
RITUALS, NOT ROUTINES
We believe in taking a mindful approach to your skincare ritual.
NATURAL INGREDIENTS
Wild Source products are ethically made.
VEGAN & CRUELTY FREE
Organic botanical ingredients, vegan & cruelty free.
KNOWLEDGE
We want to empower you to understand how your skin works.
Meditate with Detox Bath Soak
So you know...
Due to the nature of our products being from naturally derived plant extracts, the colour of the oils can slightly differ. The chemical compound of the ingredient is exactly the same however occasionally the end result can mean that the oil is either slightly lighter or darker. This has no bearing on the efficacy nor the freshness of the product. Store away from direct sunlight and in a cool, dry place.