Night Nectar
Regular price

Sale price

$74.00
Pure 100% Natural Plant Oils
Vegan & Cruelty Free
Deeply nourishing overnight facial in a bottle.
Repartive, balancing and highly nutritive.
Lavender & Frankincense to calm and soothe the mind before bed.
Ingredients

100% Natural Plant oils. Vegan & Cruelty Free

Chia Seed Oil: Softens, moisturises, and improves skin barrier function. Chia seed oil is rich in fatty acids and has strong antioxidant properties that help protect the skin from environmental stressors.
Baobab Seed Oil: Regenerative, softening, and deeply hydrating, Baobab seed oil is high in vitamins and antioxidants, which help reduce signs of aging and support skin healing.
Jojoba Seed Oil: Hydrates, softens, and smoothes the skin while balancing oil production. Jojoba seed oil helps promote collagen production, and its high levels of vitamin E can help prevent scarring and support skin healing.
Frankincense: An effective calming oil due to its powerful anti-inflammatory properties. Frankincense oil is soothing and hydrating for irritated or damaged skin, and supports healing for inflammatory skin conditions and breakouts.
Lavender: Has calming and antiseptic properties. It can help soothe skin irritation, reduce redness, and promote relaxation.

Full ingredient list:

SALVIA HISPANICA (CHIA) SEED OIL, ADANSONIA DIGITATA (BAOBAB) SEED OIL, SIMMONDSIA CHINENSIS (JOJOBA) SEED OIL, ROSA CANINA (ROSEHIP) SEED OIL, OENOTHERA BIENNIS (EVENING PRIMROSE) OIL, BOSWELLIA NEGLECTA (FRANKINCENSE) RESIN OIL, LAVANDULA ANGUSTIFOLIA (LAVENDER) OIL, LINALOOL*, CITRONELLOL*, TOCOPHEROL*, HELIANTHUS ANNUUS (SUNFLOWER) SEED OIL*, GERANIOL*, CITRAL*, LIMONENE*. *INDICATES ALLERGENS PRESENT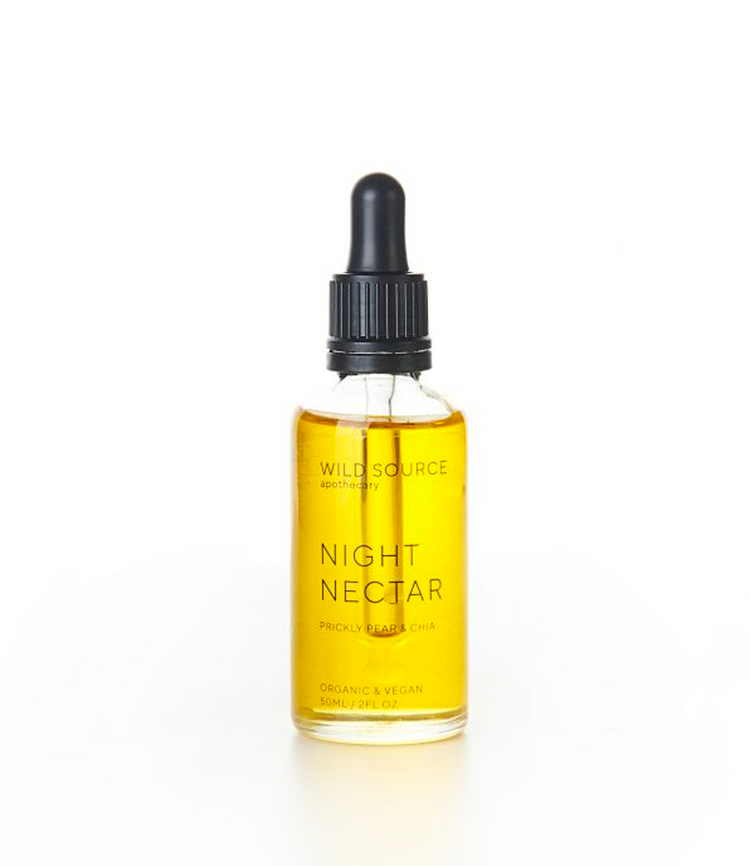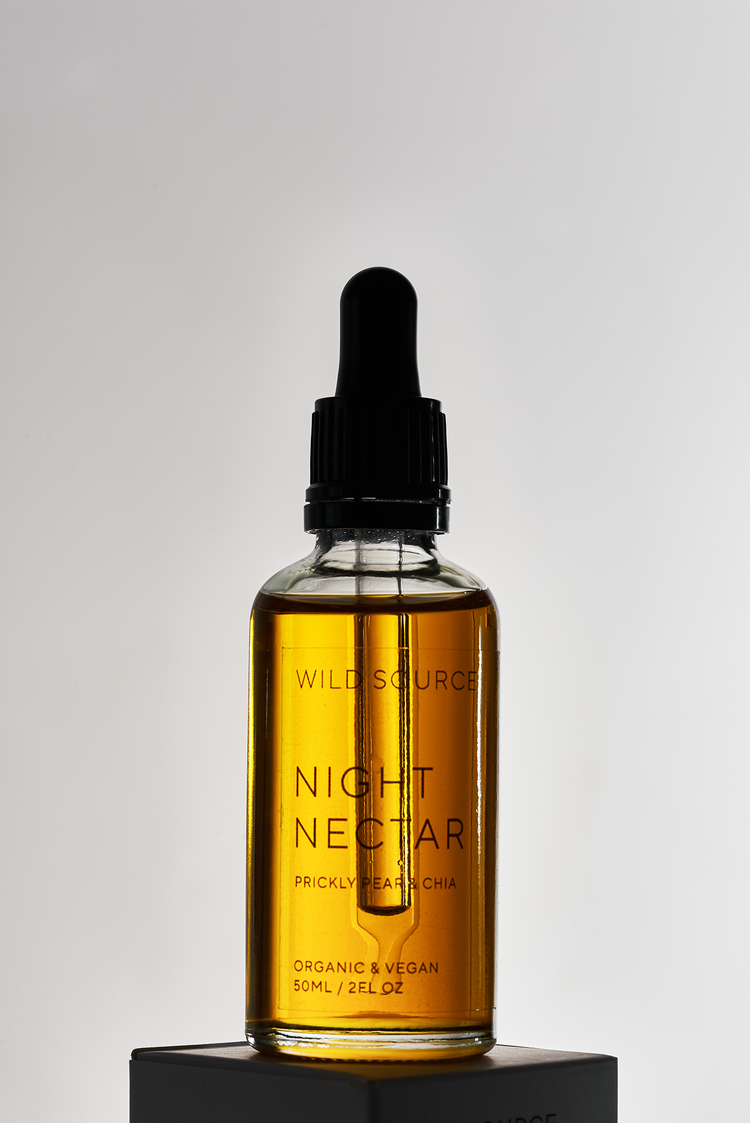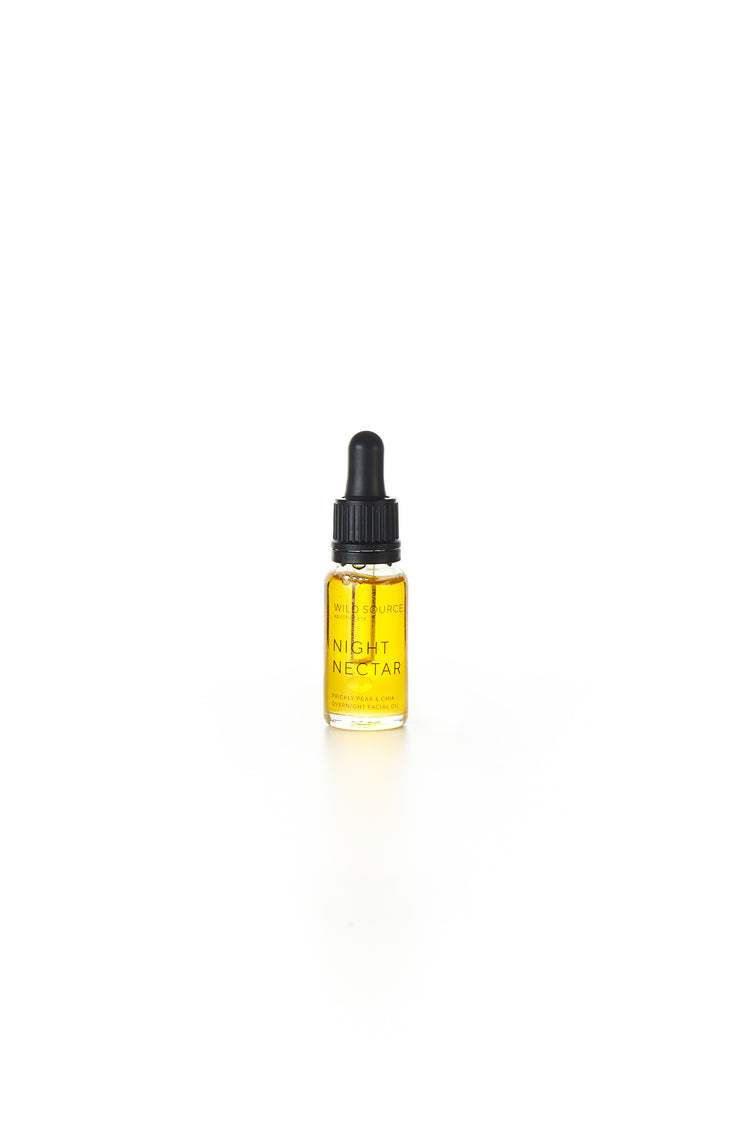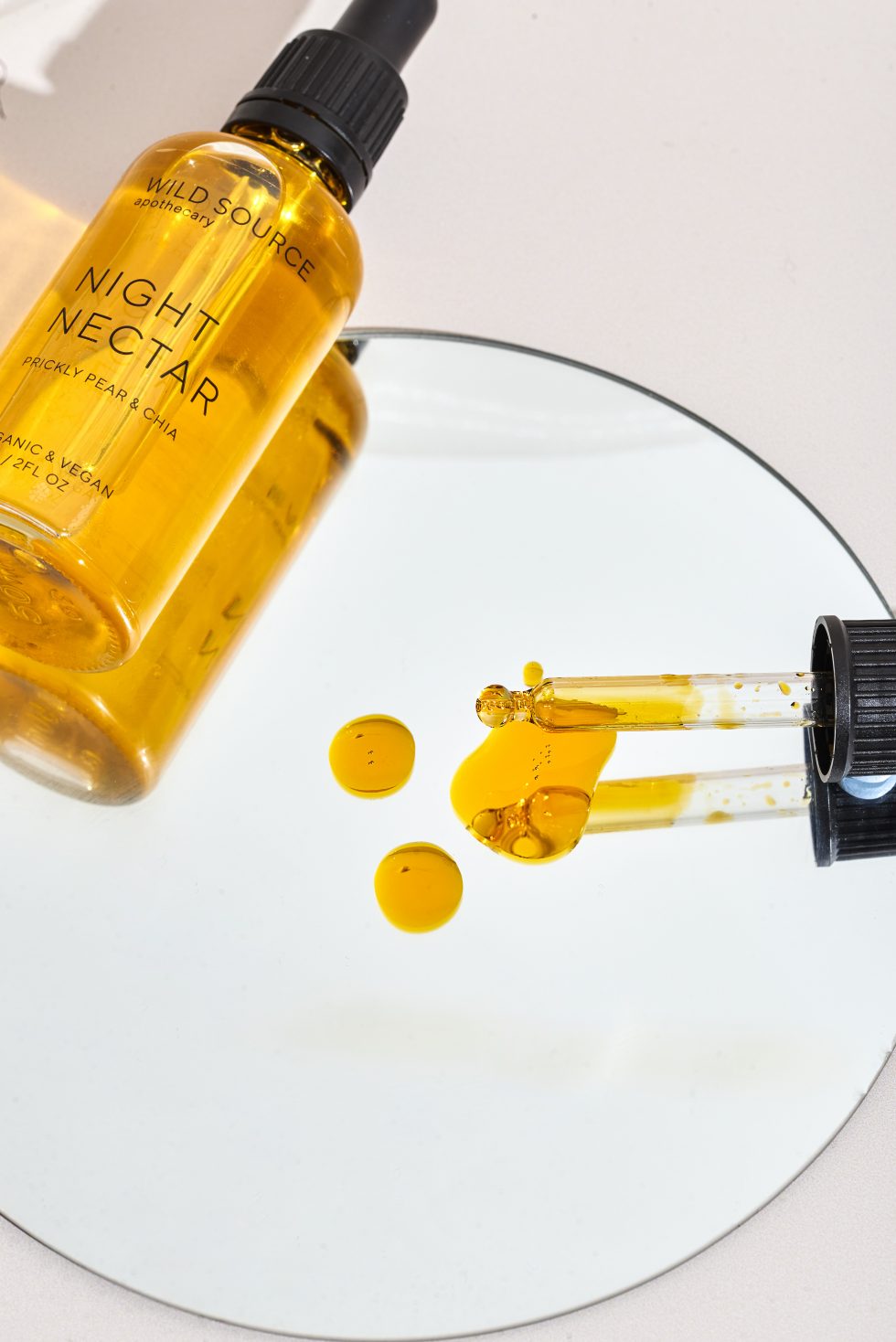 A closer look
The ultimate overnight facial for your skin. Deeply nourishing and hydrating, Night Nectar infuses both antioxidants and rich fatty acids to rejuvenate your skin and replenish lost lucidity. Together a stellar line-up of organic Baobab, Prickly Pear, Chia Seed and Vitamin E. Infused with our favourite bedtime ally- Lavender to calm the mind and help you to drift off to sleep.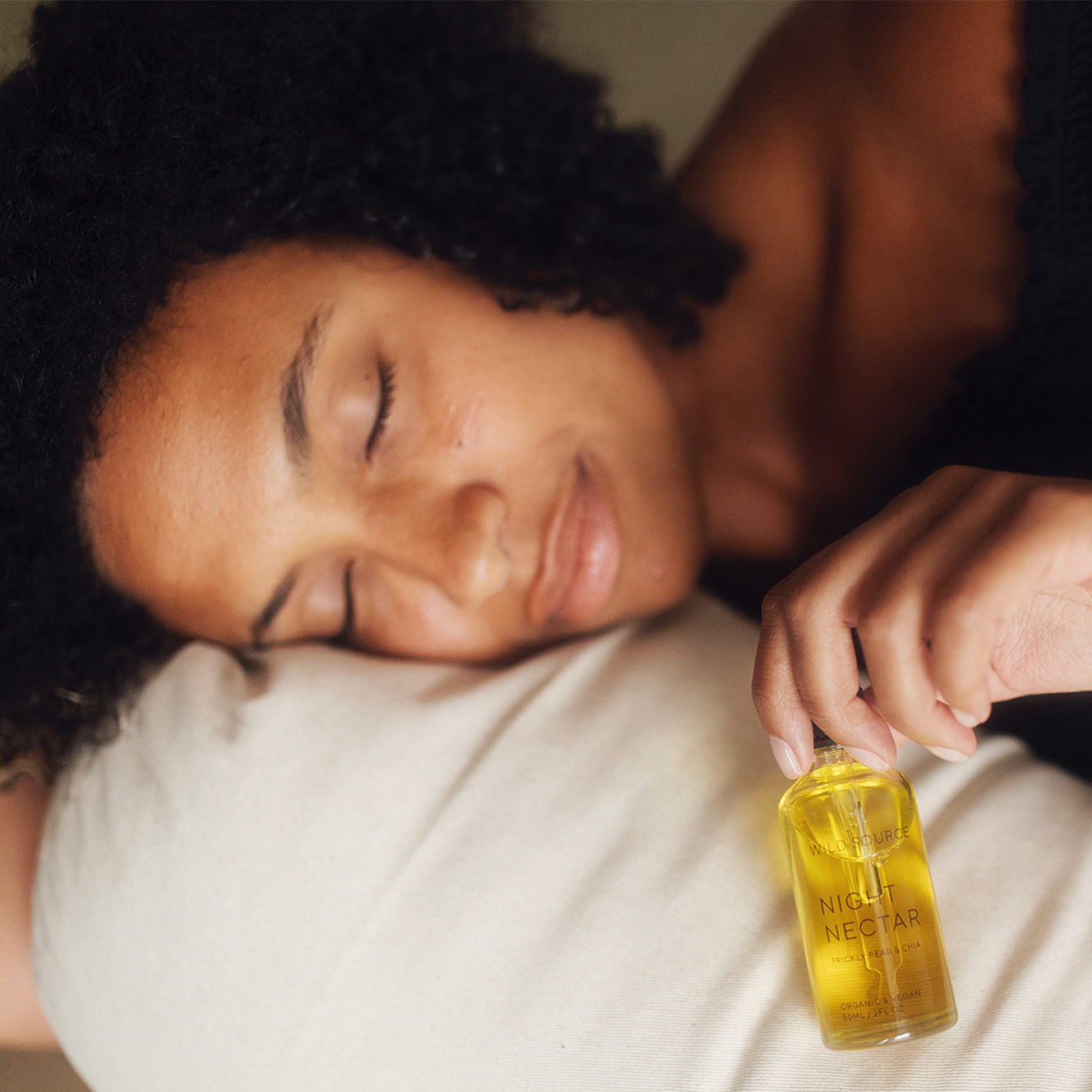 The Ritual
Take a few drops of oil in the palms of your hands and gently pat the oil onto clean skin. Breathe in deeply to capture the delicate balance of essential oils and allow your mind to calm as you focus on the ritual of caring for your skin. Applying to slightly damp skin allows for better absorption.
Why Choose Us
RITUALS, NOT ROUTINES
We believe in taking a mindful approach to your skincare ritual.
NATURAL INGREDIENTS
Wild Source products are ethically made.
VEGAN & CRUELTY FREE
Organic botanical ingredients, vegan & cruelty free.
KNOWLEDGE
We want to empower you to understand how your skin works.
Meditate with Night Nectar
So you know...
Due to the nature of our products being from naturally derived plant extracts, the colour of the oils can slightly differ. The chemical compound of the ingredient is exactly the same however occasionally the end result can mean that the oil is either slightly lighter or darker. This has no bearing on the efficacy nor the freshness of the product. Store away from direct sunlight and in a cool, dry place.