Radiance Mask
Regular price

Sale price

$55.00
Pure 100% Natural Plant Oils
Vegan & Cruelty Free
AS SEEN IN
Pink Clay and Elderberry – 60ML / 2FLOZ
Organic Fruit extracts act as gentle exfoliation
Soothes and hydrates to reveal a beautiful glow
2-1 mask and exfoliator
Suitable for all skin types
Radiance Mask has earned itself a place as one of our best sellers for 2 years in a row. The beauty of Radiance Mask is that you can completely tailor it to your skins needs. Upon contact with water it turns to a rich and buttery consistency. My personal favourite ingredient to blend with is Rose Water. And, if there's no time for a mask pop a scoop in the palm of your hand and add a few drops of water for a gentle but effective weekly exfoliator." Kate- Founder.
Ingredients

100% Natural plant oils. Vegan & Cruelty Free.

Kaolin: Helps absorb excess oil and impurities from the skin, purifies and detoxifies the skin without causing excessive dryness.
Illite: Helps draw out toxins and impurities. Illite is rich in minerals that can provide a mild exfoliation, leaving the skin smoother and refreshed.
Rosehip Seed Powder: Rich in vitamin C and antioxidants, rosehip seed powder gently exfoliates the skin, promoting a brighter complexion and encouraging cell turnover.
Elderberry Extract: High in antioxidants and has anti-inflammatory properties. It helps protect the skin from environmental stressors and soothes irritation.

Full ingredient list:

KAOLIN, ILLITE, ROSA CANINA (ROSEHIP) SEED POWDER, SAMBUCUS NIGRA (ELDERBERRY) FRUIT EXTRACT, PELARGONIUM GRAVEOLENS (ROSE GERANIUM) FLOWER OIL, CITRONELLOL*, GERANIOL*, LINALOOL*, CITRAL*, LIMONENE*. *INDICATES ALLERGENS PRESENT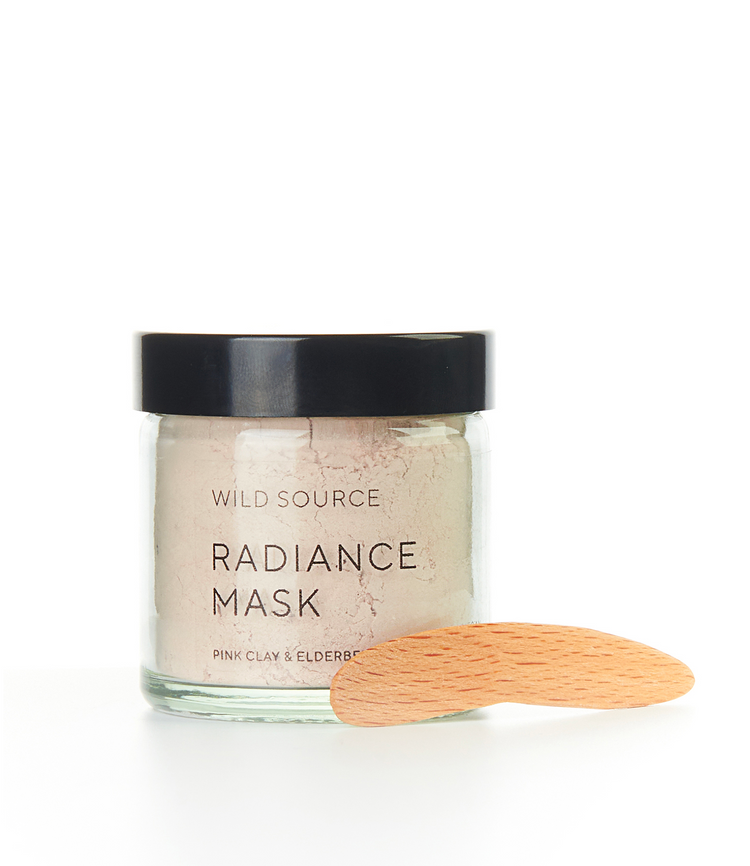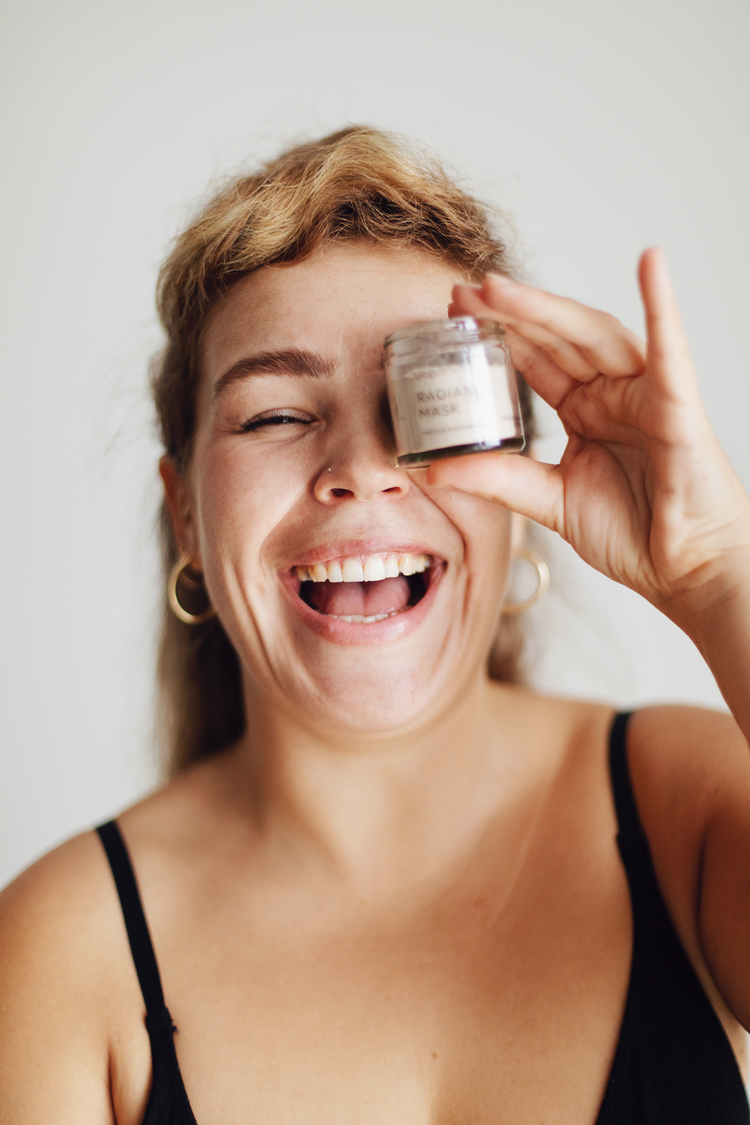 The best mask for sad skin
My skin has been looking and feeling so sad since it got colder, my friend recommended me this mask and I'm so glad she did. My skin somehow looks brighter and clearer? It's definitely softer too! Loving you the results so far. Highly recommend
Favourite mask ever
I love using this mask! It's my once a week go-to. Definitely has a big impact on my skin every time I use it. Makes my skin look and feel so much happier and genuinely get compliments the day after.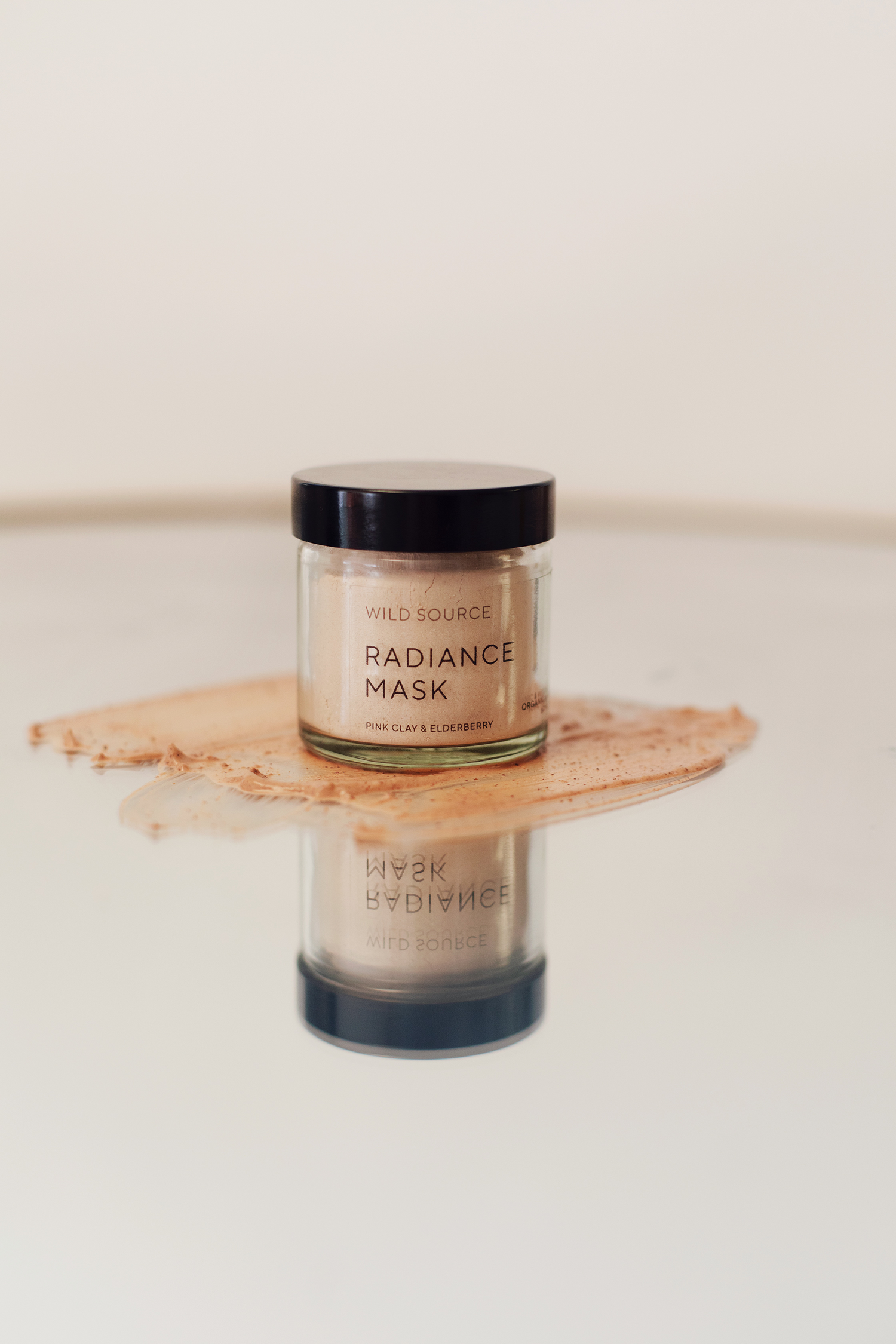 A closer look
Transform your skin with our 2-1 mask and exfoliant. Rich with antioxidant-packed Elderberries and Rosehip extract to reveal radiant and healthy complexion. Radiance Mask draws out impurities and excess sebum, while softening your skin and improving the appearance of your complexion.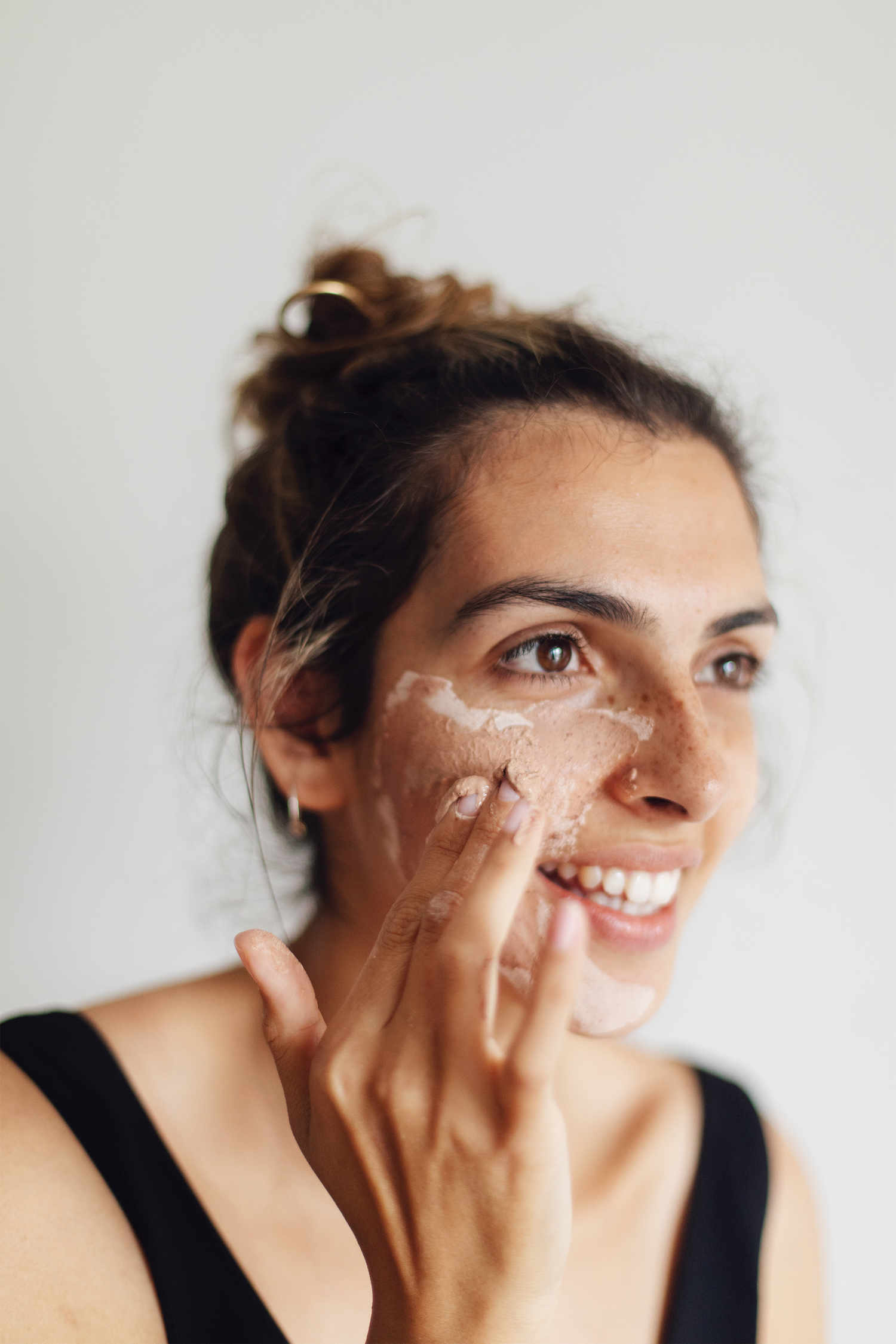 The Ritual
Take 1-2 heaped scoops of Radiance Mask and mix in a bowl with your choice of wet ingredient to create a thick buttery texture. Apply to clean dry skin and leave on for 15 minutes to allow the formulation to gently activate, before washing off with warm, clean water.
We believe in using meditation as an essential step in your skincare ritual, whilst your mask is working its magic, we encourage you to used our Self love Story guided meditation to enhance the benefits of our supportive skincare
Why Choose Us
RITUALS, NOT ROUTINES
We believe in taking a mindful approach to your skincare ritual.
NATURAL INGREDIENTS
Wild Source products are ethically made.
VEGAN & CRUELTY FREE
Organic botanical ingredients, vegan & cruelty free.
KNOWLEDGE
We want to empower you to understand how your skin works.
Meditate with Radiance Mask
So you know...
Due to the nature of our products being from naturally derived plant extracts, the colour of the oils can slightly differ. The chemical compound of the ingredient is exactly the same however occasionally the end result can mean that the oil is either slightly lighter or darker. This has no bearing on the efficacy nor the freshness of the product. Store away from direct sunlight and in a cool, dry place.