Harmony Oil
Regular price

Sale price

$78.00
Pure 100% Natural Plant Oils
Vegan & Cruelty Free
Marula, Blackcurrant and Watermelon Seed
Soothe inflammation whilst creating a protective layer against environmental stressors
Lightweight and non greasy formula
Formulated for more oily, sensitive skin types or during the summer months when you skin naturally produces more oil
Ingredients

Apricot Kernel Oil: Moisturises, softens, and improves the skin's elasticity. Apricot Kernel Oil is rich in vitamins A and E, and its light texture makes it suitable for all skin types.
Grape Seed Oil: Moisturises, tightens, and provides protection against free radicals, promoting youthful-looking skin.
Marula Oil: Nourishes, hydrates, and helps reduce the appearance of fine lines. Marula Oil is rich in fatty acids and antioxidants.
Watermelon Seed Oil: Moisturises without clogging pores, balances oil production, and supports a clear complexion.
Strawberry Seed Oil: Rich in essential fatty acids, strawberry seed oil moisturises, soothes, and helps improve skin elasticity.
Blackcurrant Seed Oil: Packed with essential fatty acids and antioxidants, it helps soothe inflammation, support skin healing, and promote a healthy glow.
Broccoli Seed Oil: Lightweight and rich in fatty acids, Broccoli Seed Oil soothes, moisturises, and helps maintain skin health.
Evening Primrose Oil: Helps soothe inflammation, balance hormones, and support overall skin health.
CBD: With anti-inflammatory and soothing properties, CBD oil can help reduce redness, calm irritation, and promote a more balanced complexion.

Full ingredient list:

PRUNUS ARMENIACA (APRICOT) KERNEL OIL, VITIS VINIFERA (GRAPE) SEED OIL, SCLEROCARYA BIRREA OIL (MARULA) SEED OIL,CITRULLUS LANATUS (WATERMELON) SEED OIL,FRAGARIA ANANASSA (STRAWBERRY) SEED OIL, RIBES NIGRUM (BLACKCURRANT) SEED OIL, LIMNANTHES ALBA (MEADOWFOAM) SEED OIL, BRASSICA OLERACEA (BROCCOLI) SEED OIL OENOTHERA BIENNIS (EVENING PRIMROSE) OIL, CANNABIS SATIVA SEED OIL, CANNABIDIOL (CBD) SIMMONDSIA CHINENSIS SEED OIL, JASMINE GRANDIFLORUM. LINALOOL*, BENZYL*. *INDICATES ALLERGENS PRESENT.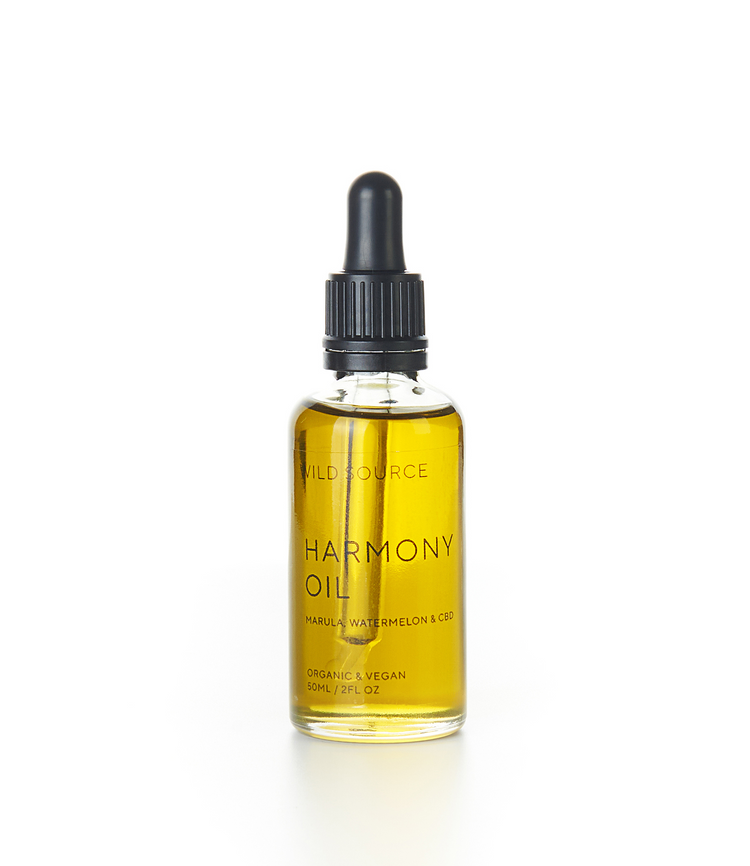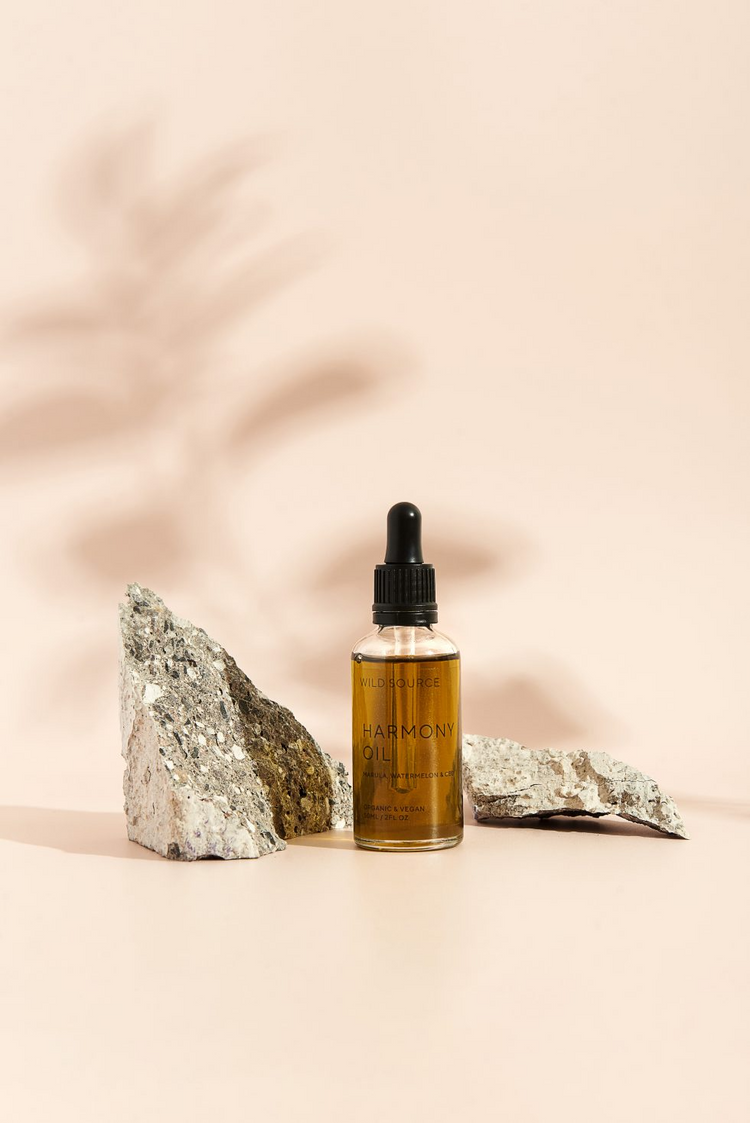 Thank you, I love the products skin feels amazing. Arrived really quickly and beautifully packaged
Wow a really nice oil. I used this in place of my usual cream as I was suffering from adult acne and my skin is much less oily and my spots have cleared up after a couple of weeks. Doesnt smell of much but has worked really well for me
Ive always been religious about skincare routines but have never had great skin. Ive binned it all for this. It cleared up my spots and my skin felt incredible the very next morning after first using.
A closer look
Harmony Oil helps to support healing and hydration without clogging or irritating your skin. Antioxidant-rich organic Marula oil floods your skin with moisture, leaving it full of vitality and radiance. Blackcurrant, Broccoli & Strawberry seed oil provides skin with an essential vitamin boost and protects from free radicals and environmental stressors. These natural, healing ingredients work in synergy to protect, balance and soothe your skin.
"I created Harmony Oil specifically for anyone who ever told me they don't put oil on their skin because they're prone to breakouts or are sensitive. I wanted to prove that oils can be beneficial and supportive for all skin types when used in the correct way. We called it Harmony Oil because that's exactly what it does. Soothing, balancing and  nourishing, while creating all round harmony for your skin." - Kate Founder.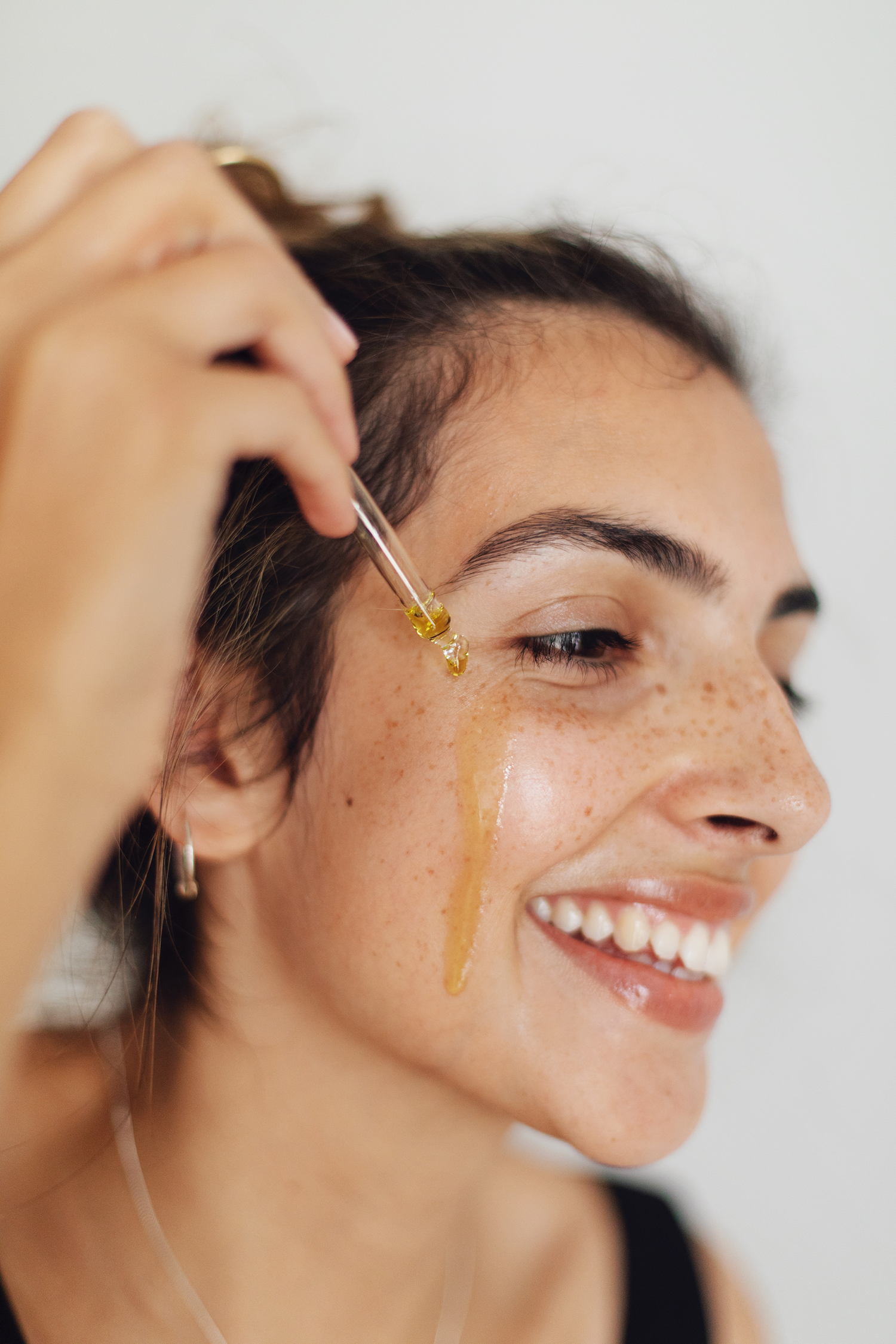 The Ritual
Take a few drops of oil in the palms of your hands and gently pat the oil onto clean skin. Breathe in deeply to capture the delicate balance of essential oils and allow your mind to calm as you focus on the ritual of caring for your skin. Applying to slightly damp skin allows for better absorption.
Why Choose Us
RITUALS, NOT ROUTINES
We believe in taking a mindful approach to your skincare ritual.
NATURAL INGREDIENTS
Wild Source products are ethically made.
VEGAN & CRUELTY FREE
Organic botanical ingredients, vegan & cruelty free.
KNOWLEDGE
We want to empower you to understand how your skin works.
Meditate with Harmony Oil
So you know...
Due to the nature of our products being from naturally derived plant extracts, the colour of the oils can slightly differ. The chemical compound of the ingredient is exactly the same however occasionally the end result can mean that the oil is either slightly lighter or darker. This has no bearing on the efficacy nor the freshness of the product. Store away from direct sunlight and in a cool, dry place.