Rose Quartz Gua Sha
Regular price

Sale price

$42.00
For sculpting and lifting.

Reduces puffiness.

Improves circulation.

Can be used all of the body.

Tilt tool at 45 degree angle and use a slip to avoid dragging the skin.

Choose Rose Quartz for healing, self love, acceptance and inner peace.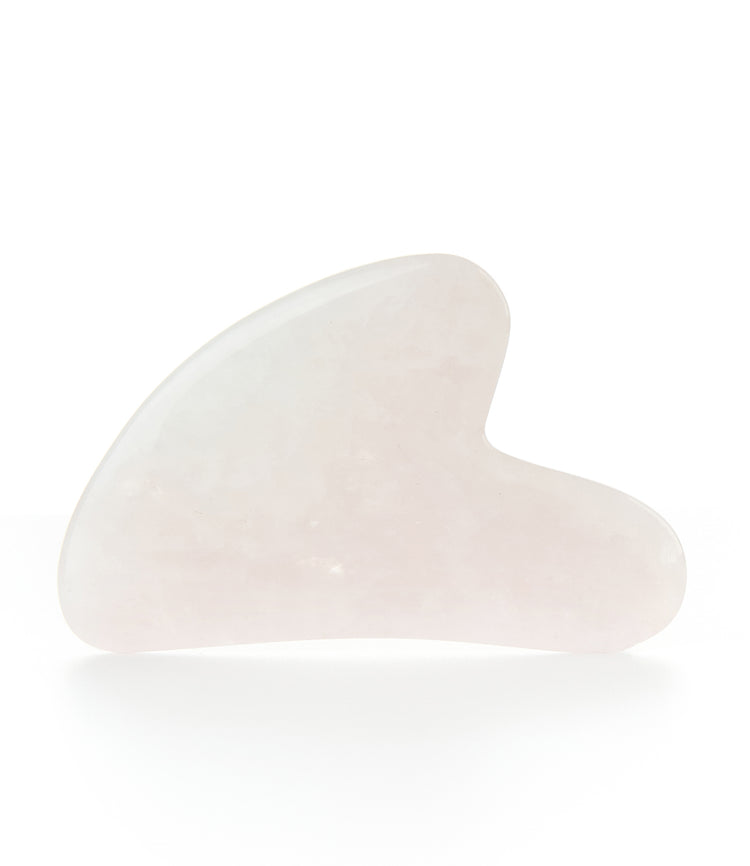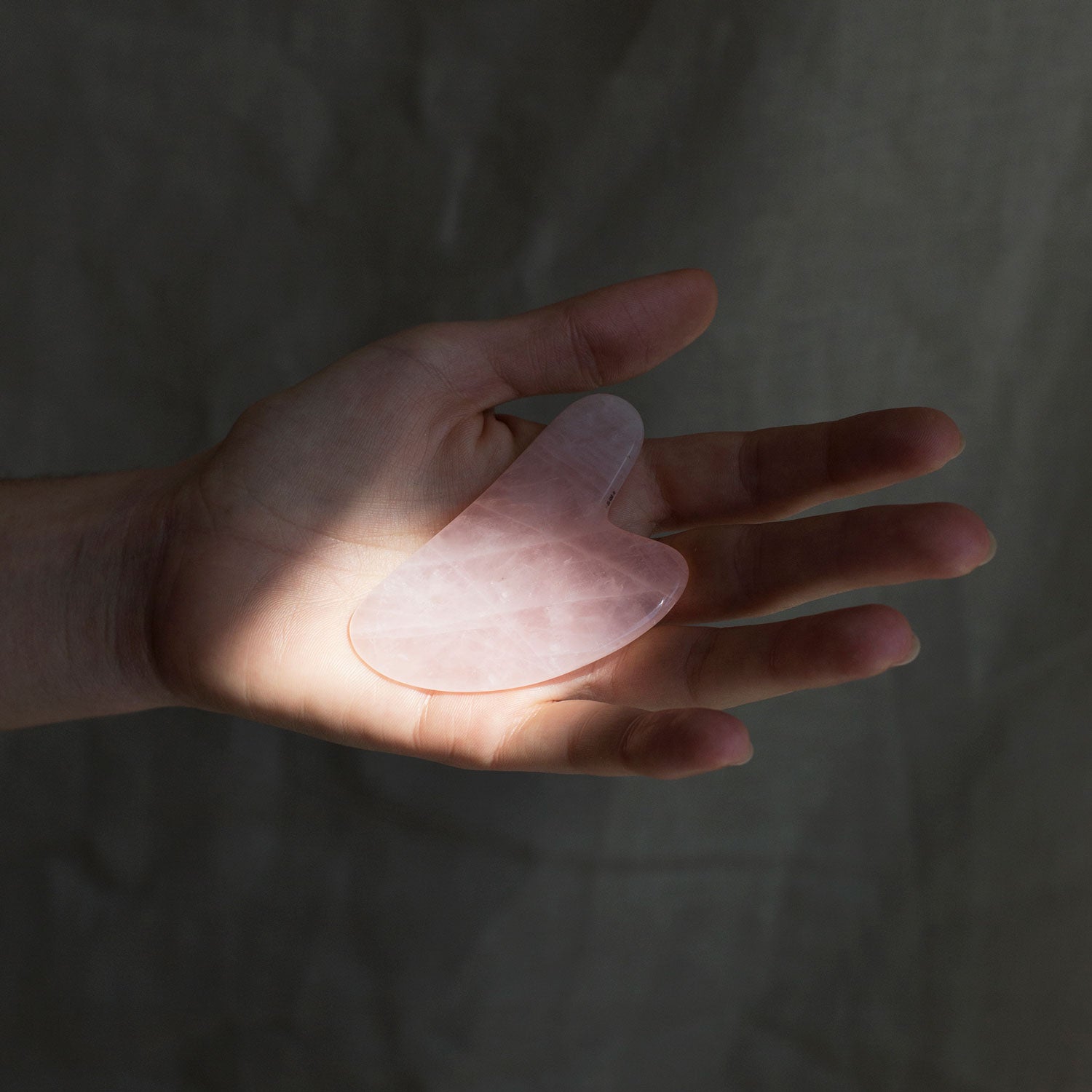 A closer look
The chronic stress of our day-to-day lives plays out on our faces as a furrowed brow, a clenched jaw or a tension headache. Facial Gua sha is a practise we can apply to uncoil the daily build-up of stress we experience in the face, and restore health, vitality and glow. Pronounced "gwa sha" daily use of the tool reduces inflammation, increases blood flow and stimulates the lymphatic system to promote healing and drain fluid. Gua Sha massage  rejuvenates, tones and smoothes skin and boosts collagen production.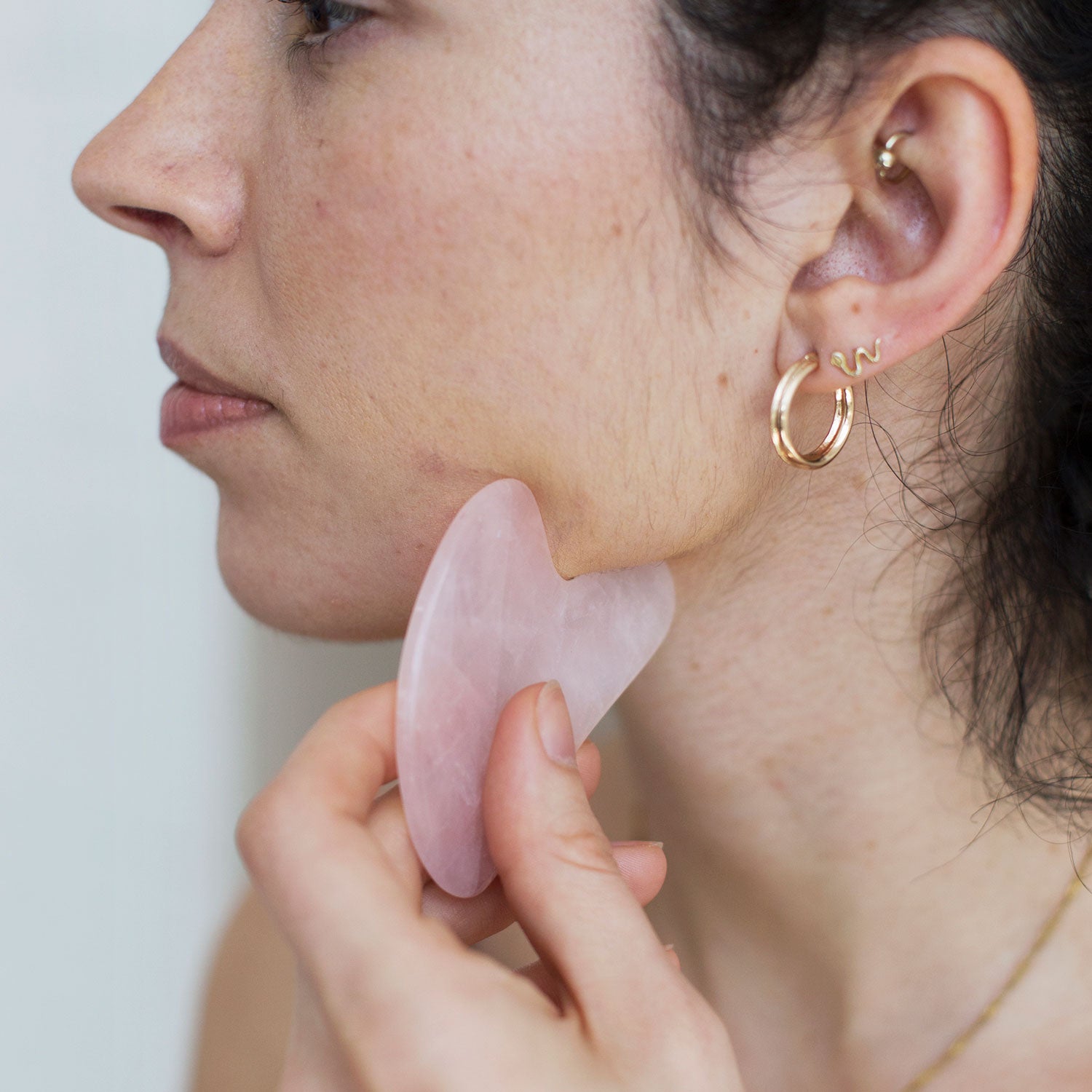 The Ritual
Whether practised first thing as a morning ritual or as an evening wind-down to remove the day's stress from your face, this mindful beauty practice is meditative and relaxing. Gua sha is best performed on clean skin that has been primed with an oil or moisturiser to fend off excess friction. Angling the tool as close to parallel with your skin as possible, place the fingers of your free hand close to the tool's edge to provide some resistance, and then gently sweep the tool up and out toward the perimeter of your face using a medium pressure. At the end of each stroke, give the tool a little extra wiggle to help release the tension and aid lymphatic drainage. Repeat each stroke three times- you can build up to more once you've learned your skin's tolerance.
Why Choose Us
RITUALS, NOT ROUTINES
We believe in taking a mindful approach to your skincare ritual.
NATURAL INGREDIENTS
Wild Source products are ethically made.
VEGAN & CRUELTY FREE
Organic botanical ingredients, vegan & cruelty free.
KNOWLEDGE
We want to empower you to understand how your skin works.
So you know...
Due to the nature of our products being from naturally derived plant extracts, the colour of the oils can slightly differ. The chemical compound of the ingredient is exactly the same however occasionally the end result can mean that the oil is either slightly lighter or darker. This has no bearing on the efficacy nor the freshness of the product. Store away from direct sunlight and in a cool, dry place.